Welcome!
Rain and Thunder is a grassroots publication created and distributed by a collective of radical feminist women. Published three times a year, Rain and Thunder brings you the very best in radical feminist news, analysis, theory, community building, and activism.
Rain and Thunder has been published for over 18 years and continues to fill a much needed gap in the realm of independent feminist media. We offer a sliding scale subscription policy to ensure affordability and accessibility for all readers.
Please read through our website and learn more about us. Support grassroots feminist media!
Recent Issues
Issue 69 (Winter 2018): Tribute Issue
Honoring the Women Who Have Touched Our Lives
With Tributes to Christy Amschler, Jackie Anderson, Rita Arditti, Gwen Avery, Lisa Bellear, Alicia D'Amico, olivia free-woman, Louise Griffin, Lois Hart, Patricia Highsmith, Marti Kheel, Blue Lunden, Barbara Macdonald, Kate Millett, Maureen O'Connor, Julia Penelope, Joanna Russ, Anne Stafford, and Irene Weiss
Plus articles, interviews, book reviews, feminist hotline, and more!
Issue 68 (Fall 2017): Resistance in the Age of Trump
Featured articles:
Resisting Trump: From Passive Bystander to Interventionist by Connie Phillips
The Impact of One Woman's Actions: A Letter to Radical Feminist Activists by Mary McClintock
Feminism and Labor Are Critical Parts in the Growing Resistance Against Trump and Right-Wing Misogyny by Lane Windham
100 Days of Trump and Resistance From Grassroots Women's Groups by Yifat Susskind
Reclaiming Our Democracy: Resistance and Renewal by Emily Arasim
"Resistance as Daily Existence": One Woman's Story as a Climate Scientist Under Trump by Elizabeth Shogren
Sign of the Times: Messages of Resistance from the Women's March by Kim Rivers
Latest News

We are seeking contributions for our upcoming issues:
Issue #70: Creative Writing Issue (Deadline: May 31, 2018)
Support Feminist Media!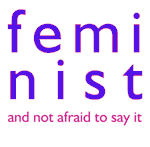 Get involved in ensuring Rain and Thunder's survival and growth!
Donate
Rain and Thunder depends on grassroots support. Please consider making a donation to support radical feminist publishing!