Welcome!
Rain and Thunder is a grassroots publication created and distributed by a collective of radical feminist women. Published three times a year, Rain and Thunder brings you the very best in radical feminist news, analysis, theory, community building, and activism.
Rain and Thunder has been published for over 20 years and continues to fill a much needed gap in the realm of independent feminist media. We offer a sliding scale subscription policy to ensure affordability and accessibility for all readers.
Please read through our website and learn more about us. Support grassroots feminist media!
Recent Issues
Issue 75 (Summer 2020): Open Issue
Featured articles:
Global Feminist Perspectives on the Pandemic: What 'Normal' Do We Expect When the Crisis is Over? by European Network of Migrant Women
Revolving Doors: My Short COVID Career by Suzanne Sunshower
Bridging the Divide: Intergenerational Lesbian Organizing by Rehana Nazerali-Ruddy and Mary McClintock
Organizing for the ERA in Arizona by Dianne Post
Some Thoughts On Street Harassment And Patriarchy Or, Why I Have Become A Nasty Woman by Jocelyn Crawley
Reflections on 50 Years of Uncovering Women's Suppressed Histories by Max Dashu
Women-In-Print: The Face of Radical Feminism by Beth Dingman
In Solidarity with Cuba: My Week in Havana with Code Pink by Emily Greene
Issue 74 (Spring 2020): Themed Issue on Women's Self-Defense
Featured articles:
The Right to Worth by Amy Schmidt
Preserving Their Fire: Native Women Teaching Self-Defense at Turtle Mountain by Kim Rivers
Rape Culture, Hannah Gadsby, and Why Women Need Self-Defense by Rachel Collins
Creating a Safer World for Women: A Rain and Thunder Interview with ESD Global Founder and President Yehudit Sidikman
Separate Space as Self-Defense for Womyn by Jocelyn Crawley
Self-Defense as an Essential Part of Feminism by Nancy Jane Moore
Empowerment Self-Defense: A Vital Pillar in the Global Refugee Reponse by Negar Tayyar
Latest News

We are seeking contributions for our upcoming issues:
Issue #76: Open Issue
(Deadline: September 30, 2020)
Support Feminist Media!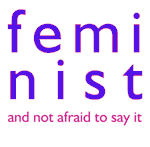 Get involved in ensuring Rain and Thunder's survival and growth!
Donate
Rain and Thunder depends on grassroots support. Please consider making a donation to support radical feminist publishing!