Welcome!
Rain and Thunder is a grassroots publication created and distributed by a collective of radical feminist women. Published three times a year, Rain and Thunder brings you the very best in radical feminist news, analysis, theory, community building, and activism.
Rain and Thunder has been published for over 20 years and continues to fill a much needed gap in the realm of independent feminist media. We offer a sliding scale subscription policy to ensure affordability and accessibility for all readers.
Please read through our website and learn more about us. Support grassroots feminist media!
Recent Issues
Issue 78 (Winter 2021): Open Issue
Featured articles:
RAWA Responds to the Taliban Takeover: An Interview by Afghan Women's Mission
Sounding the Alarm on Male Violence Against Women by Rena Grasso
Is Hating Women a Crime? by Dianne Post
Climate Change is a Feminist Issue by Victoria Brownworth
Interview with Yasmin Morais from Vulva Negra: A Brazilian Anti-Racist Feminist Uprising by Raquel Rosario Sanchez
Spinning and Weaving: Radical Feminism for the 21st Century by Elizabeth Miller
Playing with Fire by Giovanna Capone
Issue 77 (Spring/Summer 2021): The Intergenerational Issue
Featured articles:
When Will I Be Young? by Yagmur Uygarkizi
Intergenerational Lesbians: How Can We Learn from Each Other? by Jenna Weston
Find Them Where They Are by Jen Rowray
Creating and Celebrating Stronger Communities: The Intergenerational Lesbian Community Gathering by Lisa Trost
In Praise of Older Women: A Love Letter to My Big Sisters by Claire Heuchan
Ideological Opposition: The Core Conflict Complicating Intergenerational Connection by Jocelyn Crawley
Going Forward by Looking Back by Heather MacLean
Building Radical Feminist Bridges Through Time and Space by Jasmin and Bev Jo
Latest News

We are seeking contributions for our upcoming issue:
Issue #79: Art and Revolution
(Deadline: March 1, 2022)
Support Feminist Media!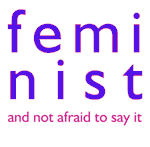 Get involved in ensuring Rain and Thunder's survival and growth!
Donate
Rain and Thunder depends on grassroots support. Please consider making a donation to support radical feminist publishing!