Welcome!
Rain and Thunder is a grassroots publication created and distributed by a collective of radical feminist women. Published three times a year, Rain and Thunder brings you the very best in radical feminist news, analysis, theory, community building, and activism.
Rain and Thunder has been published for over 18 years and continues to fill a much needed gap in the realm of independent feminist media. We offer a sliding scale subscription policy to ensure affordability and accessibility for all readers.
Please read through our website and learn more about us. Support grassroots feminist media!
Recent Issues
Issue 73 (Fall 2019): Open Issue
Featured articles:
Why I Speak Up: Young Women, Radical Feminism and Silence by Ianka Mitchell-Conway
Standing Rock: An Epic Battle for Mother Earth by Rena Grasso
My Heart Was Ripped Out: Domestic Violence and the Shattering of Motherhood by Kalena
#SpaceWoC: Women of Color Against the Sex Trade by Claire Heuchan
Preserving Bay Area Lesbian Legacies -- A Rain and Thunder Interview with Bay Area Lesbian Archives Members Lenn Keller and Rebecca Silverstein
Our Country Women, Our Sisters: Sex, Sexism, and the Enslavement of Human (Re)Production by Donovan Cleckley
Where Has All the Feminism Gone? Teaching Contemporary Women's and Gender Studies by Batya Weinbaum
Women-In-Print: The Face of Radical Feminism -- Part 2 by Beth Dingman
Issue 72 (Summer 2019): Themed Issue on Global Feminism
Featured articles:
The Radical Power of Online Radical Feminist Movements in South Korea by Jimin Nam
Feminist Uprising: Radical Feminist Organizing in South Korea -- A Rain and Thunder Interview with Hyejung Park, Jihye Kuk, and Caroline Norma
War Games: The Many Guises of Male Brutality by Thain Parnell
Fighting Period Poverty and Increasing the Knowledge of Girls in Kenya by Lorna Wanyama
The Fight Against Sexual Violence: What We Can Learn from the Women's Revolution in Syria by Rahila Gupta
Australia's Pathwork of Prostitution Laws: Combatting the Sex Trade and Advocating for the Nordic Model by the Coalition Against Trafficking in Women Australia
La Porta: A Land for Women in Italy -- A Rain and Thunder Interview with La Porta Members Ana Cuenca and Cecilia Diotto
Latest News

We are seeking contributions for our upcoming issues:
Issue #74: Themed Issue on Women's Self-Defense
(Deadline: December 15, 2019)
Support Feminist Media!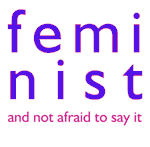 Get involved in ensuring Rain and Thunder's survival and growth!
Donate
Rain and Thunder depends on grassroots support. Please consider making a donation to support radical feminist publishing!