Welcome!
Rain and Thunder is a grassroots publication created and distributed by a collective of radical feminist women. Published three times a year, Rain and Thunder brings you the very best in radical feminist news, analysis, theory, community building, and activism.
Rain and Thunder has been published for over 18 years and continues to fill a much needed gap in the realm of independent feminist media. We offer a sliding scale subscription policy to ensure affordability and accessibility for all readers.
Please read through our website and learn more about us. Support grassroots feminist media!
Recent Issues
Issue 70 (Summer 2018): Themed Issue on Creative Writing
Featured articles:
The Wild Poet's Manifesto by Susan Hawthorne
Ursula Le Guin: An Inspiration for Women Writers of Fiction by Batya Weinbaum
A Dead Feminist Saves a Victim of Child Sexual Abuse by Nayoung Kim
52 Pickup — A Ten Minute Play by Carolyn Gage
Anatomy of a Rape Trial by Suzanne Sunshower
Dancing with Audre Lorde: A Lesbian Memory by Victoria Brownworth
Turn the Key: An Interview with Virginia Woolf by Elena Georgiou
Issue 69 (Winter 2018): Tribute Issue
Honoring the Women Who Have Touched Our Lives
With Tributes to Christy Amschler, Jackie Anderson, Rita Arditti, Gwen Avery, Lisa Bellear, Alicia D'Amico, olivia free-woman, Louise Griffin, Lois Hart, Patricia Highsmith, Marti Kheel, Blue Lunden, Barbara Macdonald, Kate Millett, Maureen O'Connor, Julia Penelope, Joanna Russ, Anne Stafford, and Irene Weiss
Plus articles, interviews, book reviews, feminist hotline, and more!
Latest News

We are seeking contributions for our upcoming issues:
Issue #71: Open Issue with Special Feature Celebrating Rain and Thunder's 20th Anniversary! (Deadline: October 15, 2018)
Support Feminist Media!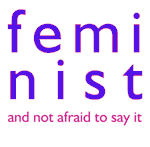 Get involved in ensuring Rain and Thunder's survival and growth!
Donate
Rain and Thunder depends on grassroots support. Please consider making a donation to support radical feminist publishing!