Welcome!
Rain and Thunder is a grassroots publication created and distributed by a collective of radical feminist women. Published three times a year, Rain and Thunder brings you the very best in radical feminist news, analysis, theory, community building, and activism.
Rain and Thunder has been published for over 13 years and continues to fill a much needed gap in the realm of independent feminist media. We offer a sliding scale subscription policy to ensure affordability and accessibility for all readers.
Please read through our website and learn more about us. Support grassroots feminist media!
Recent Issues
Issue 61 (Winter/Spring 2015): Creativity Issue
Featured articles:
Celebrating the Creativity of Second Wave Feminism by Rena Grasso
Consciousness and Creativity by Megan Carlin
Spiderwoman Theater: Evolution and Transformation by Spiderwoman Theater
Aging into Full Creativity by Helen Redman
Quilting: A Visual Story of One Dyke's Life by Paula Mariedaughter
Sculpting the Unseen by Miriam Fougère
Painting Through Trauma by Batya Weinbaum
Issue 60 (Fall/Winter 2014): Themed Issue on Violence Against Women: Strategizing a Radical Response for the 21st Century
Featured articles:
Why Consent Is Not Enough by C.K. Egbert
A Man's Possession: Pornography and Rape by Samantha Grey
The Rise of Technology-Facilitated Stalking by Delanie Woodlock
Collective Resistance: The Grassroots Work of Vancouver Rape Relief and Women's Shelter: A Rain and Thunder Interview with Collective Members Hilla Kerner and Maria Wong
How to Start an Independent Advocacy Center to End Violence Against Women by Marie De Santis
Whose Streets? Our Streets! Mobilizing to Stop Violence Against Disabled Women by Philippa Willitts
Crossing the Rapelands: A One-Woman Show by Carolyn Gage
Latest News

We are seeking contributions for our upcoming issues:
Issue #63: Feminist Spirituality (Deadline: June 15, 2015)
Support Feminist Media!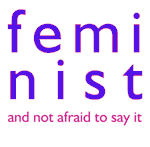 Get involved in ensuring Rain and Thunder's survival and growth!
Donate
Rain and Thunder depends on grassroots support. Please consider making a donation to support radical feminist publishing!