Welcome!
Rain and Thunder is a grassroots publication created and distributed by a collective of radical feminist women. Published three times a year, Rain and Thunder brings you the very best in radical feminist news, analysis, theory, community building, and activism.
Rain and Thunder has been published for over 13 years and continues to fill a much needed gap in the realm of independent feminist media. We offer a sliding scale subscription policy to ensure affordability and accessibility for all readers.
Please read through our website and learn more about us. Support grassroots feminist media!
Recent Issues
Issue 63 (Fall 2015): Spirituality Issue
Featured articles:
Testify by Vanita Leatherwood
Reclaiming the Spooky: Matilda Joslyn Gage and Mary Daly as Radical Pioneers of the Esoteric by Marguerite Rigoglioso
Jewish Feminist Ritual by Vanessa Ochs
Bring Back That Old-Time Religion by Kay Golden
We'Moon: A Groundswell of Women's Spirituality, Creativity and Culture -- A Rain and Thunder Interview with Bethroot Gwynn and Sue Burns
Wanting to Be Indian: When Spiritual Searching Turns into Cultural Theft by Myke Johnson
The Seven Deadly Sins and How to Bring More of Them into Your Life by Carolyn Gage
Issue 62 (Summer 2015): Open Issue
Featured articles:
Minding Our Language by Debbie Cameron
Bosnia Women's Court: A Feminist Approach to Justice — An Interview with Karima Bennoune by Peace is Loud
Caught Between the Misogynies of India and Indiana: The Tragic Case of Purvi Patel by Nayomi Munaweera
Reproductive Sovereignty or Bust! by Carol Downer
On Being a Fat Female by Christine Donofrio
Feminism Betrayed: Putting Women in a World of Hurt by Kay Golden
Women's Power to Stop War: Rereading Virginia Woolf by Jennifer Allsopp
Latest News

We are seeking contributions for our upcoming issues:
Issue #65: On Nature and the Environment (Deadline: April 1, 2016)
Support Feminist Media!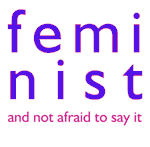 Get involved in ensuring Rain and Thunder's survival and growth!
Donate
Rain and Thunder depends on grassroots support. Please consider making a donation to support radical feminist publishing!