Welcome!
Rain and Thunder is a grassroots publication created and distributed by a collective of radical feminist women. Published three times a year, Rain and Thunder brings you the very best in radical feminist news, analysis, theory, community building, and activism.
Rain and Thunder has been published for over 13 years and continues to fill a much needed gap in the realm of independent feminist media. We offer a sliding scale subscription policy to ensure affordability and accessibility for all readers.
Please read through our website and learn more about us. Support grassroots feminist media!
Recent Issues
Issue 56 (Spring 2013): Global Feminist Activism Issue
Featured articles:
Zimbabwe: Speaking From Where I Feel Safe by Betty Makoni
Fighting for Women's Rights in Afghanistan: A Rain and Thunder Interview with RAWA
The Connection Between Global Economy Policy and Violence Against Women by Dr. Vandana Shiva
Spinifex Press: Sustaining a Global Feminist Network by Susan Hawthorne and Renate Klein
Feminist Activism in Argentina by Estelle Disch
Hear Their Voices: Working with Prostituted and Vulnerable Women in India by Bobbi Ausubel
Challenging Racism Down Under by Jean Taylor
Issue 55 (Fall/Winter 2012): Age and Aging Issue
Featured articles:
Ruminations of an Old Lezzie by Lavender
A Movement of Their Own: Voices of Young Feminist Activists in the London Feminist Network by Finn Mackay
Two Old Women: Making Home by Marjory Nelson
Age Matters by Alda Facio
Disability, Dependence, and Old Age: Problematic Constructions by Sharon-Dale Stone
Ageism: Ten Ways to Fight It by Roxanne Friedenfels
Barbara Macdonald: A Pioneer Theorist on Ageism by Jan Adams
Latest News

We are seeking contributions for our upcoming Open Issue (Deadline: July 1, 2013) and Feminist Humor Issue (Deadline: November 1, 2013)
Support Feminist Media!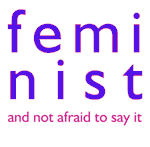 Get involved in ensuring Rain and Thunder's survival and growth!
Donate
Rain and Thunder depends on grassroots support. Please consider making a donation to support radical feminist publishing!