Radical Feminist/Feminist Resources
This resource list is a work in progress and should not be taken as comprehensive or exhaustive. We will continually be adding to it so please referback often. If you have suggestions on additional radical feminist/feminst resources to include, please contact us.
Feminist Media:
Websites:
Books:
Reading Lists:
Feminist Media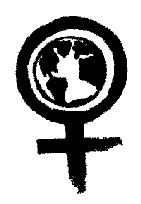 Maize: A Lesbian Country Journal
Mother Warriors Voice
Ms. Magazine
Quiet Mountain Essays
Sinister Wisdom: A Multicultural Journal by and for Lesbians
Trivia: Voices of Feminism
Joy of Resistance
Wings/International Radio
Women's Media Center Live with Robin Morgan

Feminist Daily News Wire
Women's eNews
Women in Media and News
Women News Network
Against Porn
Anti-Pornography Activist Blog
Captive Diaries
Feminist Reprise
Julie Bindel
They Thought We Were Extinct
Traffick Jamming
Women's Space
A Litany for Survival: The Life and Work of Audre Lorde (1995). Directed by Ada Gay Griffin and Michelle Parkerson.
A Place of Rage (1991). Directed by Pratibha Parmar.
An Angel at My Table (1990). Directed by Jane Campion
Antonia's Line (1995). Directed by Marleen Gorris.
Bandit Queen (1994)
Born in Flames (1983)
Costa Brava (1995)
Daughters of the Dust (1991). Directed by Julie Dash.
Edge of America (2003)
Fire (1996). Directed by Deepa Mehta.
Foxfire (1996)
Fried Green Tomatoes (1991)
Girl, Interrupted (1999)
Incredibly True Adventure of Two Girls in Love (1995)
I Shot Andy Warhol (1996). Directed by Mary Harron.
I The Worst of All/Yo, la peor de todas (1990). Directed by Maria Luisa Bemberg.
Lianna (1983)
Look Us in the Eye: The Old Women's Project. Directed by Jennifer Abod.
No! The Rape Documentary (2006). Directed by Aishah Shahidah Simmons.
Question of Silence (1982). Directed by Marleen Gorris.
Thelma and Louise (1991)
Warrior Marks (1993). Directed by Pratibha Parmar
Water (2005). Directed by Deepa Mehta.
Women's Power
Women Make Movies

Artwork by Max Dashu
Artwork by Favianna Rodriguez
The Dinner Party by Judy Chicago/Exhibit at Brooklyn Museum
Fund For Women Artists
Guerrilla Girls

Websites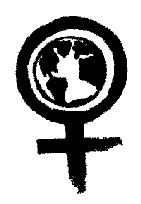 Aboriginal Women's Action Network
Andrea Dworkin
Carolyn Gage
Chris Stark
Diana Russell
Equality Now
Genderberg
Hustling the Left
No Status Quo
Old Lesbians Organizing for Change
Old Women's Project
Welfare Warriors

Culture Reframed: Building Resilience and Resistance to Hypersexualized Media & Porn
Bin the Bunny

Apne Aap
Breaking Free
Chicago Alliance Against Sexual Exploitation
Coalition Against Trafficking in Women
GABRIELA Network, USA
GEMS
Polaris Project
Prostitution Research and Education

About Face
Adios Barbie! A Body Image Site for Every Body
Body Positive
International Size Acceptance Association
Jean Kilbourne
Love Your Body

London Feminist Newtork
Organization for Women's Freedom in Iraq
Revolutionary Association of the Women of Afghanistan (RAWA)
Vancouver Rape Relielf and Women's Shelter

Adbusters Media Foundation & Magazine
Campaign for a Commercial-Free Childhood
Gender Ads Project
Media Education Foundation
Media Watch

Women's Health in Women's Hands: Remaking the World with a Feminist Vision
Women's Health Specialists: The Feminist Women's Health Centers of california
Feminist Women's Health Center

Beauty Bites Beast: A Film by Ellen Snortland
Empowerment Self-Defense (ESD) Global
National Women's Martial Arts Federation

Books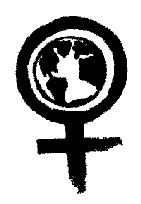 Making Face, Making Soul/Haciendo Caras: Creative and Critical Perspectives by Feminists of Color (1990) edited by Gloria Anzaldua; Aunt Lute Books.
Female Sexual Slavery (1979) by Kathleen Barry; New York University Press.
Radically Speaking: Feminism Reclaimed (1999) edited by Diane Bell and Renate Klein; Spinifex Press.
Nothing Mat(t)ers: A Feminst Critique of Post-Modernism (1992) by Somer Brodribb; Spinifex Press.
Radical Feminism: A Documentary Reader (2000) edited by Barbara A. Crow; New York University Press.

Gyn/Ecology: The Metaethics of Radical Feminism (1978) by Mary Daly; Beacon Press. Revised edition from 1990 has a new intergalactic introduction by the author.
Letters from a War Zone (1988) by Andrea Dworkin; Lawrence Hill Books or Secker & Warburg.

Life and Death: Unapologetic Writings on the Continuing War Against Women (1997) by Andrea Dworkin; Free Press.
Our Blood: Prophecies and Discourses on Sexual Politics (1976) by Andrea Dworkin; Harper and Row or Women's Press.

Woman Hating (1974) by Andrea Dworkin; E.P. Dutton or Plume.
The Politics of Reality: Essays in Feminist Theory (1983) by Marilyn Frye; Crossing Press.
Willful Virgin: Essays in Feminism 1976-1992 (1992) Marilyn Frye; Crossing Press.
The Second Coming of Joan of Arc and Other Plays (1994) by Carolyn Gage; Herbooks.
Like There's No Tomorrow: Meditations for Women Leaving Patriarchy (2002) by Carolyn Gage; Common Courage Press.
Fugitive Information: Essays from a Feminist Hothead (1993) by Kay Leigh Hagan; HarperCollins.

Ain't I a Woman: Black Women and Feminism (1981) by bell hooks; South End Press.
Talking Back: Thinking Feminist, Thinking Black (1989) by bell hooks; South End Press.
Radical Feminism (1973) edited by Anne Koedt, Ellen Levine, and Anita Rapone; Quadrangle.
The Sexual Liberals and the Attack on Feminism (1990) edited by Dorchen Leidholdt and Janice G. Raymond; The Athene series, Pergamon Press.

Female Chauvinist Pigs: Women and the Rise of Raunch Culture (2005) by Ariel Levy; Free Press.
Zami: A New Spelling of My Name(1983) by Audre Lorde; Crossing Press.
Sister Outsider(1984) by Audre Lorde; Crossing Press.
The Black Unicorn (1995) by Audre Lorde; W.W. Norton & Co.
Coal (1996) by Audre Lorde; W.W. Norton & Co.

Only Words(1993) by Catharine A. MacKinnon; Harvard University Press.

Are Women Human? And Other International Dialogues(2006) by Catharine A. MacKinnon; Bellknap Harvard.
Women's Lives, Men's Laws (2005) by Catharine A. MacKinnon; Belknap Harvard Press.
The Reader's Companion to U.S. Women's History (1998) edited by Wilma Mankiller, Gwendolyn Mink, Marysa Navarro, Barbara Smith, and Gloria Steinem; Houghton Mifflin, 1998.
Sexual Politics (1969) by Kate Millett; Granada Publishing.
This Bridge Called My Back (1981) edited by Cherrie Moraga and Gloria Anzaldua; Persephone Press.
Movement in Black (1978) by Pat Parker; Crossing Press.
Jonestown & Other Madness (1989) by Pat Parker; Firebrand Books.
Home Girls: A Black Feminist Anthology (1983) edited by Barbara Smith; Kitchen Table: Women of Color Press.
Women of Ideas and What Men Have Done to Them: From Aphra Behn to Adrienne Rich (1982) by Dale Spender; Routledge & Kegan Paul.
Pornography: the Production and Consumption of Inequality (1998) by Gail Dines, Robert Jensen and Ann Russo; Routledge.
Pornography: Men Possessing Women (1981) by Andrea Dworkin; E P Dutton, or Women's Press Ltd.
Pornography: Driving the Demand in International Sex Trafficking (2007) edited by David E. Guinn and Julie DiCaro; Captive Daughters Media.
Getting Off: Pornography and the End of Masculinity (2007) by Robert Jensen; South End Press.

The Price We Pay: The Case Against Racist Speech, Hate Propaganda, and Pornography (1995) edited by Laura Lederer and Richard Delgado; New York: Hill & Wang.

Take Back the Night: Women on Pornography (1980) edited by Laura Lederer; William Morrow & Co, or Quill.
In Harm's Way: The Pornography Civil Rights Hearings (1997) edited by Catharine A. MacKinnon and Andrea Dworkin; Harvard University Press.
Against Pornography: The Evidence of Harm (1993) by Diana E.H. Russell; Russell Publications.
Making Violence Sexy: Feminist Views on Pornography (1993) edited by Diana E. H. Russell; Athene series, Teachers College Press.

Not for Sale: Feminists Resisting Prostitution and Pornography (2004) edited by Christine Stark and Rebecca Whisnant; Spinifex.
To Plead Our Own Cause: Personal Stories by Today's Slaves (2008) edited by Kevin Bales and Zoe Trodd; Cornell University Press.
Disposable People: New Slavery in the Global Economy (1999) by Kevin Bales; University of California Press.
The Prostitution of Sexuality (1995) by Kathleen Barry; New York University Press.
Sex Trafficking: The Global Market in Women and Children (1993) by Kathryn Farr; Worth Publishers.
Prostitution, Trafficking, and Traumatic Stress (2003) edited by Melissa Farley; Haworth Maltreatment & Trauma Press.
Prostitution and Trafficking in Nevada: Making the Connections (2007) by Melissa Farley; Prostitution Research & Education.
Comfort Women (1994) by George Hicks; W.W. Norton & Company, 1994.
Sold (2006) by Patricia McCormick; Hyperion Teens.
The Idea of Prostitution (1997) by Sheila Jeffreys; Spinifex Press.
The Industrial Vagina: The Political Economy of the Global Sex Trade (2008) by Sheila Jeffreys; Routledge Press.
Listening to Olivia: Violence, Poverty and Prostitution (2004) by Jody Raphael; Northeastern University Press.
Making Sex Work: A Failed Experiment with Legalised Prostitution (2007) by Mary Lucille Sullivan; Spinifex Press.
Demand Dynamics: The Forces of Demand in Global Sex Trafficking (2003) edited by Morrison Torrey and Sara Dubin, International Human Rights Law Institute, DePaul University, Chicago, Illinois. 2003 Demand Dynamics conference report. Available through online at www.law.depaul.edu/ihrli.
With the Power of Each Breath: A Disabled Women's Anthology (1985) edited by Susan E. Browne, Debra Connors, and Nanci Stern; Cleis Press.
The Obsession: Reflections on the Tyranny of Slenderness (1981) by Kim Chernin; Harper & Row.
The Invisible Woman: Confronting Weight Prejudice in America (1995) by Charisse Goodman; Gurze Books.
When Women Stop Hating Their Bodies: Freeing Yourself from Food and Weight Obsession (1995) by Jane Hirschmann and Carol Munter; Fawcett Columbine.
Beauty and Misogyny: Harmful Cultural Practices in the West (2005) by Sheila Jeffreys; Routledge.
Shadow on a Tightrope: Writings by Women on Fat Oppression (1995) edited by Lisa Schoenfielder and Barb Wieser; Aunt Lute Books.
Belly Songs: In Celebration of Fat Women (1993) by Susan Stinson; Orogeny Press. (Poetry)
Fat Girl Dances with Rocks (1994) by Susan Stinson; Spinsters Ink. (Novel)
For Nights Like This One: Stories of Loving Women (1983) by Becky Birtha; Frog in the Well.
Lover's Choice (2001) by Becky Birtha; Crosisng Press.
Lesbian Ethics: Toward New Values (1988) by Sarah Lucia Hoagland; Institute of Lesbian Studies.
All the Rage: Reasserting Radical Lesbian Feminism (1996) edited by Lynne Harne & Elaine Miller; Teachers College Press.
The Lesbian Heresy: A Feminist Perspective on the Lesbian Sexual Revolution (1993) by Sheila Jeffreys; Spinifex and The Women's Press.
Unpacking Queer Politics : A Lesbian Feminist Perspective(2003) by Sheila Jeffreys; Polity Press.
Changing Our Minds: Lesbian Feminism and Psychology (1993) by Celia Kitzinger and Rachel Perkins; Onlywomen Press.
Call Me Lesbian: Lesbian Lives, Lesbian Theory (1992) by Julia Penelope; Crossing Press.
Amazon to Zami: Towards a Global Lesbian Feminism (1996) edited by Monika Reinfelder; Cassell.

Intercourse (1988) by Andrea Dworkin; Arrow Books.
The Spinster and Her Enemies: Feminism and Sexuality 1880-1930 (1985) by Sheila Jeffreys; Pandora Press.
AntiClimax: A Feminist Perspective on the Sexual Revolution (1990) by Sheila Jeffreys; Women's Press.
Unleashing Feminism: Critiquing Lesbian Sadomasochism in the Gay Nineties (1993) edited by Irene Reti; HerBooks.
The Courage to Heal: A Guide for Women Surivors of Child Sexual Abuse (1994) by Ellen Bass and Laura Davis; Collins Living.

Against Our Will: Men, Women and Rape (1975) by Susan Brownmiller; Fawcett Books.

Transforming a Rape Culture, Revised Edition (2005) edited by Emilie Buchwald, Pamela R. Fletcher and Martha Roth; Milkweed Editions.

The Age of Sex Crime (1987) by Jane Caputi; Women's Press.
Loving to Survive: Sexual Terror, Men's Violence, and Women's Lives (1994) by Dee Graham; New York University Press.
Sexual Violence and American Indian Genocide (2005) by Andrea Smith; South End Press.
Warrior Marks: Female Genital Mutilation and the Sexual Blinding of Women (1996) by Alice Walker and Pratibh Parmar; Harvest Books.
Crossing the Boundary: Black Women Survive Incest (1994) by Melba Wilson; Crossing Press.

Reading Lists
*Compiled by a Rain and Thunder subscriber
Politics and Compulsory Heterosexuality
AnnTagonist. "A Lesbian Is Political Whether It Is or Not." Although some feminists criticize 'political lesbianism' as an appropriation of someone else's 'real' identity as a political stunt, this author argues that all lesbianism is political.
Bev Jo et al. "Heterosexuality/Selling Out is Not Compulsory." In Dykes Loving Dykes. Chapter that critiques the compulsory nature of heterosexuality, asserting that heterosexual women consciously choose the privilege of heterosexuality over lesbianism or celibacy.
Brennan, Cathy. "When I Grow Up I Want to be a Lesbian." Argues that shutting former heterosexual or bisexual women out of lesbian community prevents women from deconstructing their heterosexual grooming and keeps the women's movement divided.
Political Lesbians in Sisterhood. "Don't Love Your Enemy, Love Your Sisters." 2012. A contemporary revision of the original 1979 Love Your Enemy statement. All women can make the legitimate political choice to become lesbians.
Rich, Adrienne. "Compulsory Heterosexuality and Lesbian Existence." Posits orientation towards women, sexually and otherwise, as natural, and contributes the concept of 'compulsory heterosexuality,' a social force that redirects women's natural orientation. Also contributes a 'lesbian continuum,' a range of woman-directed experiences between women not limited to sexual contact, thus expanding on the popular genital definition of 'lesbian.'
Radical Lesbian Feminists. "Come Out, Come Out, Wherever You Are." 2013. Thanks older women for welcoming her when she became a lesbian and welcomes other women.
Radicalesbians. "The Woman Identified Woman." 1973. Argues that viewing feminism or womanhood through the lens of male acceptability prevent both liberation and personal authenticity. Redirecting energy away from men and towards women is crucial to both goals.
Suzanna Danuta Walters. The Power in 'Choosing to Be Gay.' 2014. Argues that born-that-way politics and faulty science that medicalizes 'gayness' hamper the progress towards civil rights.
Ethics and Critiques
Bev Jo, Linda Strega, and Ruston. "Heterosexism Among Lesbians is Lesbian-hating." In Dykes Loving Dykes. 1990. Updated 2011. Discusses how ex-heterosexual Lesbians who remain heterosexual-identified bring heterosexism and violence into the Lesbian community.
Koedt, Anne. "Lesbianism and Feminism." 1971. Argues that lesbianism is not itself a revolutionary position.
Leeds Revolutionary Feminist Group. Love Your Enemy? The Debate Between Heterosexual Feminism and Political Lesbianism. 1981. Heterosexuality (relationships and sex) is a foundation of male supremacy, thus lesbianism is a political strategy. Offended lots of women for calling heterosexual women 'collaborators' and asserting that 'serious feminists have no choice but to abandon heterosexuality.' Limited notes from the original conference presentation and letters of debate from dissenters. (For a quick summary of Love Your Enemy, see Bidel, Julie. 'My Sexual Revolution.' 2009.)
Radical Lesbian Feminists. "Political Lesbian Mythbusting." 2013. Responds to contemporary criticism of political lesbianism, and argues that that criticism is making some women afraid to come out as lesbians.
The Experience of Changing
Gage, Carolyn. "Heterosexuals Anonymous: A Recovery Meeting in One Act."
Gage, Carolyn. "I'm Just Not Attracted to Women" in Sermons for a Lesbian Tent Revival. 2008.
Terri Strange. "So You Think You're a Dyke." 2013. Political consciousness and healing from trauma let lesbianism unfold naturally.
Support Feminist Media!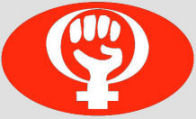 Get involved in ensuring Rain and Thunder's survival and growth!
Rain and Thunder depends on grassroots support. Please consider making a donation today!