Image Credits
Home Page:
Women Holding Signs and Protesting Male Violence Against Women. Credit: Vancouver Rape Relief and Women's Shelter
Activist Wearing Riots Not Diets t-shirt. Credit: J. Bland.
Women marching. Credit: Anne Walker
Subscriptions Page:
Woman holding flag, "La Unidad Nos Hara Fuertes." Credit: Anne Walker
Get Involved Page:
Hands. Credit: Sandra Torrijos/Isis International-Manila
Support Feminist Media!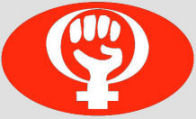 Get involved in ensuring Rain and Thunder's survival and growth!
Rain and Thunder depends on grassroots support. Please consider making a donation to support radical feminist publishing!