Writer's Guidelines
Rain and Thunder: A Radical Feminist Journal of Discussion and Activism welcomes women's writing from radical feminist perspectives and writing that contributes to radical feminist ideas. We are interested in theory, opinion, strategy, action updates, event and conference write-ups, news, reviews, and information about upcoming events. Artwork, cartoons, and photos are also welcome.
Please do not send originals or only copies. Contributions can be sent by mail to Rain and Thunder, PO Box 674, Northampton, MA 01061 or by e-mail to rainandthunder@yahoo.com.
Call for Contributions
Issue #74: Themed Issue on Women's Self-Defense
Deadline: December 15, 2019
The Rain and Thunder Collective will be collaborating with self defense instructor, Kim Rivers, to produce Issue #74 on Women's Self Defense. The issue will examine how women defend themselves and work to stay safe and strong while living under patriarchy and in response to multiple oppressions and struggles; the larger issues and realities that self defense seeks to address; and the various tools self defense gives women to bring about more safety, autonomy, and freedom for themselves individually and collectively.
Questions to consider for the issue: What does self defense mean to you? How have you used self defense to protect and defend yourself? How has learning self defense transformed you? What are the barriers to defending one's self or one's community and how do we work to overcome those barriers? What does safety, bodily autonomy and freedom from violence look like for you? How do we strengthen and broaden the women's self defense movement? "Self defense can and does make us safer. It is not just about learning physical techniques designed to stop an attack, though that's an important aspect. It is equally about developing strategies of self-care, which elevates our sense of self-worth. It's about valuing ourselves and ultimately others to nurture the relationships and communities we want to live in." --Kim Rivers
What are the words you do not yet have? What do you need to say?...for it is not difference which immobilizes us, but silence. And there are so many silences to be broken.

- Audre Lorde
Support Feminist Media!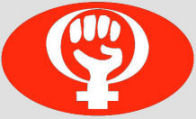 Get involved in ensuring Rain and Thunder's surivival and growth!
Donate
Rain and Thunder depends on grassroots support. Please consider making a donation today!