Writer's Guidelines
Rain and Thunder: A Radical Feminist Journal of Discussion and Activism welcomes women's writing from radical feminist perspectives and writing that contributes to radical feminist ideas. We are interested in theory, opinion, strategy, action updates, event and conference write-ups, news, reviews, and information about upcoming events. Artwork, cartoons, and photos are also welcome.
Please do not send originals or only copies. Contributions can be sent by mail to Rain and Thunder, PO Box 674, Northampton, MA 01061 or by e-mail to rainandthunder@yahoo.com.
Call for Contributions
Return to this page for future updates on our upcoming call for contributions!
What are the words you do not yet have? What do you need to say?...for it is not difference which immobilizes us, but silence. And there are so many silences to be broken.

- Audre Lorde
Support Feminist Media!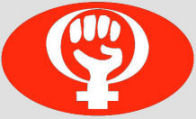 Get involved in ensuring Rain and Thunder's surivival and growth!
Donate
Rain and Thunder depends on grassroots support. Please consider making a donation today!