Writer's Guidelines
Rain and Thunder: A Radical Feminist Journal of Discussion and Activism welcomes womenís writing from radical feminist perspectives and writing that contributes to radical feminist ideas. We are interested in theory, opinion, strategy, action updates, event and conference write-ups, news, reviews, and information about upcoming events. Artwork, cartoons, and photos are also welcome.
Please do not send originals or only copies. Contributions can be sent by mail to Rain and Thunder, PO Box 674, Northampton, MA 01061 or by e-mail to rainandthunder@yahoo.com.
Call for Contributions
Issue #68: Resistance in the Age of Trump
Deadline: June 15, 2017
What are the major threats to various groups under the Trump administration? How are women being attacked in particular? What does Trumpís ascendancy to power say about rising fascism, misogyny, racism, xenophobia and other forms of power abuse, violence, and inequality? How are communities mobilizing and resisting? How are you coping and surviving? What strategies and approaches should radical feminists be taking to respond and resist?
What are the words you do not yet have? What do you need to say?...for it is not difference which immobilizes us, but silence. And there are so many silences to be broken.

- Audre Lorde
Support Feminist Media!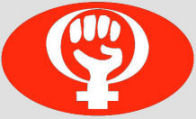 Get involved in ensuring Rain and Thunder's surivival and growth!
Donate
Rain and Thunder depends on grassroots support. Please consider making a donation today!