Get Involved!
Rain and Thunder: A Radical Feminist Journal of Discussion and Activism needs your support to keep publishing and thriving! There are numerous ways in which you can take part and help out.
Get your friends gift subscriptions.
Renew your subscription early.
Post and distribute flyers for Rain and Thunder on campuses, libraries, cafes, on kiosks, at bookstores, and other public places.
Table and spread the word about Rain and Thunder at conferences, festivals, gatherings, and other events.
Help us get Rain and Thunder stocked at bookstores, libraries and other venues.
Send us news clippings.
Share your voice with Rain and Thunder. Send us your articles, essays, reviews, action reports, interviews, artwork and more!
Host a movie benefit or other kind of event and send us the proceeds.
Include an ad for Rain and Thunder in print and on-line publications.
Review Rain and Thunder for a local newsletter or journal.
Circulate information about Rain and Thunder to various listservs, blogs, and online groups.
Include a link to Rain and Thunder on your website.
We are in need of grantwriters to assist us in writing grant proposals to help Rain and Thunder grow and expand our readership and circulation base.
Include a bequest to Rain and Thunder in your will.
Insert your creative idea here!
Please contact us if you're interested in helping out in a more direct, hands-on way with the production of the journal.
For those interested in flyering and/or tabling, we can provide flyers, brochures, and other materials. Or feel free to utilize the pdf flyers and brochures attached on this page.
Thank you for supporting Rain and Thunder!
Outreach Materials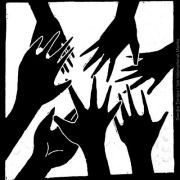 Support Feminist Media!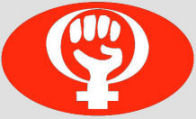 Rain and Thunder depends on grassroots support. Please consider making a donation today!