Subscriptions
Rain and Thunder: A Radical Feminist Journal of Discussion and Activism is published 3 issues/year. We offer a sliding scale subscription rate to make Rain and Thunder affordable and accessible to all.
For subscribers in the U.S., a 1-year subscription is $1 for every $1,000 you have in yearly income. For subscribers outside the U.S., a subscription is $1 for every $1,000 you have in yearly income plus $25 to cover additional postage costs. Send more if you can, less if you can't. No one is refused a subscription for lack of money. Women in prisons or mental institutions get subscriptions for free.
For those who prefer a flat-rate subscription: a yearly subscription is $25 to cover printing and postage costs for U.S. subscribers and $40 for international subscribers.
Subscriptions for institutions are $45/year.
Payment for subscriptions can be made with check, cash, or money order. International subscriptions must be paid by international money order. Please make checks and money orders payable to Rain and Thunder and send with a subscription form. You can also pay via Paypal.
Subscribe via Paypal now!
Outreach Materials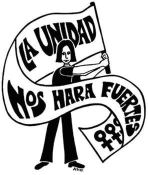 Support Feminist Media!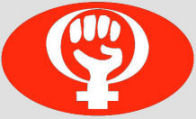 Get involved in ensuring Rain and Thunder's survival and growth!